Rebates for Landlords and Commercial Buildings Application – Large Project Template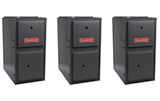 Please fill out the form below to apply. Fields marked with an asterisk * are required.
Step 1
Download the PGW Rebates Large Project Template. After filling in the document with all the required information, return to this page to complete Step 2.
Rebates limited to $25,000. For proposed rebates above $25,000 at an individual address, contact PGW in the planning stages to determine if another EnergySense program is a better fit for your project.
Equipment invoice(s) showing:

Manufacturer/brand
Model number
Serial number
Invoice date/date purchased
Paid in full or "zero balance remaining"

AHRI Certificate for furnaces and boilers
ENERGY STAR certification for tankless water heaters
Manufacturer specs
Copy of PGW bill
Your signed and dated rebate application (for mail-in applications only)